If you missed it, Kathy Griffin held a press conference this morning.  Although Ms. Griffin did stand by her apology, most of the press conference was her and her lawyer attempting to use the same old (white male) scapegoats.    Apparently only older white men are upset with her on Twitter.  Who knew?
Her lawyer Lisa Bloom, daughter of famous publicity seeking lawyer Gloria Allred,  appeared with Kathy at the press conference.  Ms. Bloom described Kathy as a "She-ro",
Going further by telling Kathy in front of the crowd "Thank you, we need you right now."
Ms Bloom  explained that the infamous picture was meant as a parody of Trump's comments about Megyn Kelly "blood coming out of her eyes, blood coming out of wherever."
If Kathy Griffin or her lawyer would have fact-checked, they would have found out Trump said the same of Chris Wallace.
And what does any of that have to do with beheading?  Sounds like a phony lawyer excuse.
Lisa Booth tried to pivot to something totally unrelated when she attacked Trump for "24 million people losing their health insurance"
Then Ms. Bloom went on to accuse the Trump family of bullying!  Saying that Kathy has been vilified.
Saying that Kathy "works hard and has millions of global fans".
Ms. Bloom pointed to Ted Nugent as evidence of hypocrisy:
Further citing that Trump is being sued by two separate parties for "inciting violence" at his rallies by saying "knock the crap out of him" and "punch him in the face."
When Kathy Griffin took the over the microphone,  she explained that this is an opportunity for old white men to go after her.
Talking about death threats she has received as a result of ……. her depicting a death
saying "the death threats are constant, detailed and they are very serious and specific.  Tomorrow it could be you"
"I don't want this to happen to anyone."
Griffin explained she didn't want to back down to a man.  Saying "If you don't stand up you get run over."  Because "I'm afraid for the … little girls watching me to see what I do."
A reporter asked her about something she said in one of her shows:  "I'm happy to deliver a beat down to Donald Trump and to Barron.  I hope to go down hard on Donald and go direct for Barron Trump."
Ms Bloom dismissed the reporters quote of Griffin saying "you're going after something that doesn't exist."  Even though Kathy Griffin had just admitted she said it in her act.
"I make fun of everybody in my act."
The reporter continued, "what about the fact that he (Barron Trump) was traumatized."  Because apparently when Barron Trump saw it on the news he thought it was real and was understandably upset.
Griffin's lawyer dismissed it as " allegedly, we don't know that, you're assuming what Trump says is true, and he lies a lot."
Griffin went on to talk about how her brand of comedy is just one of my different styles that make up the comedy lexicon, "It's important to have super clean comedy…"
"…….. political comedy….."
"……… prop comedy, all of it."
A reporter asked:  "Do you think if you were a male comic they would be coming after you."
Griffin answered an emphatic, "No, no!  Cut the crap, this is a woman thing."
A reporter followed up with Griffin, "So you're saying The White House is going to mobilize old white men to ruin your career?"  To which Griffin responded "They have!…. It's on Twitter.  Why are you doubting it?"
Griffin went further in defending her actions "I'm always going to stand up for women who I feel are being demeaned by Trump." referring to her lawyer's reasoning that she was standing up for Megyn Kelly.
Another reporter asked Griffin about the decision to make the photo.  Griffin said she asked people in the room for their opinion and one woman said "it's almost poignant, it's like you're feeling sad for the country."
One reporter ended with, "Kathy, have you received an apology from Trump for what he's done to you?"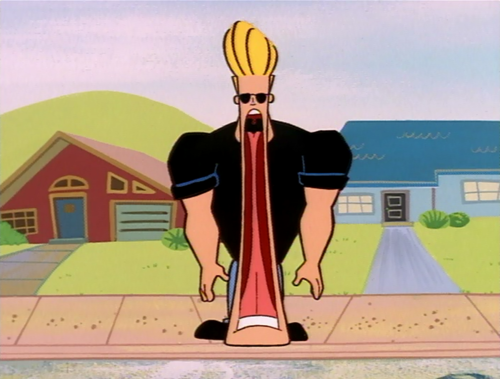 To her credit, Griffin acted this like a ridiculous question and the conference ended shortly after.
It looked like Griffin got some horrible advice from a lawyer who seemed to think anything can be turned into lemonade.
The best thing she could have done was stick with the original apology and wait for it to blow over and it would have.  This press conference likely just prolonged it more.
But kudos to CNN, Anderson Cooper, Al Franken, Chelsea Clinton and other Democrats for denouncing what she did.  Hopefully it's a possible sign of increased civility and unity going forward.